A day after Air India flight receives a hijack threat call a Bangladeshi man who attempted to hijack a passenger plane carrying 156 passengers and crew using a toy gun. Police say the armed man who tried to hijack a passenger plane in Bangladesh was a 24-year-old who lived near the capital. The plane operated by Biman Bangladesh Airlines which was heading to Dubai made an emergency landing Sunday in Chittagong after the suspect allegedly attempted to hijack the plane shortly after takeoff from Dhaka. The suspect, who reportedly warned he had a pistol, was killed when security forces stormed the plane after it made an emergency landing in Chittagong. The suspect asked to speak to the prime minister before dying from gunshots fired by military commandos.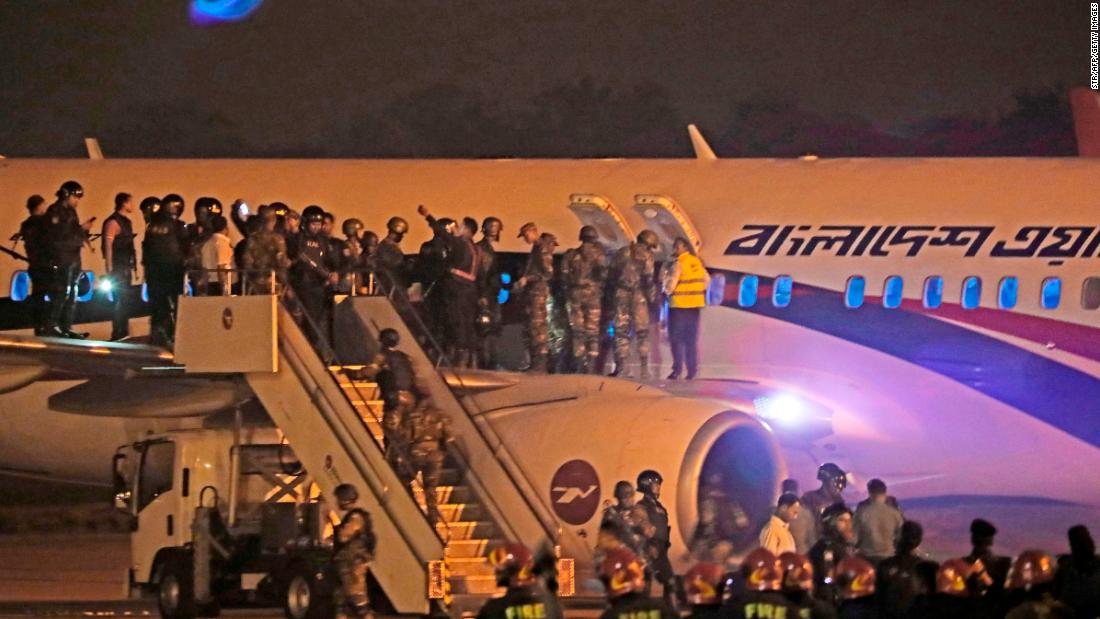 The pilot decided to make the landing and alert authorities after a crew member noticed the potential hijacker's "suspicious behaviour," Reuters reported. Agence France-Presse said one passenger saw the man "fire twice" while the plane was in the air. He then threatened the pilot and demanded to talk to Prime Minister Sheikh Hasina, army Maj. The man appeared unhinged, and M. Naim Hassan, chairman of the Bangladeshi aviation authority, called him "mentally imbalanced."All 148 passengers and crew on board the Biman Bangladesh Airlines Flight BG147 disembarked safely. It is not yet clear why the suspect may have attempted to hijack the plane.
Authorities said they surrounded the aircraft and, after a brief standoff, captured the man. Rahman said the military commandos fired at him only after he shot at them when asked to surrender."We tried to talk to him, but he took an attacking position. Our commandos had to move swiftly. They took action. He was brought out injured but later died," Rahman said, according to Bangladeshi newspaper the Daily Star. Ahmed said the name on the suspect's flight ticket was Mazikul Islam, but police believe he has several identities and are trying to confirm his real name. He boarded the flight at Dhaka on a domestic ticket to Chittagong. Police said the fact that he was carrying a toy gun meant he could pass through security unnoticed.