Once again, the New England Patriots are champions, grinding to win Super Bowl LIII 13-3 at Mercedes-Benz Stadium in Atlanta – and launching Tom Brady and Bill Belichick into a different stratosphere. The New England Patriots are a professional American football team based in the Greater Boston region.
The Patriots compete in the National Football League (NFL) as a member club of the league's American Football Conference (AFC) East division. The team plays its home games at Gillette Stadium in the town of Foxborough, Massachusetts, Rhode Island. The Patriots are also headquartered at Gillette Stadium. The Patriots became the first team to reach ten Super Bowls in the 2017–18 playoffs but lost to the Philadelphia Eagles in Super Bowl LII, on February 4, 2018, at U.S. Bank Stadium in Minneapolis, Minnesota.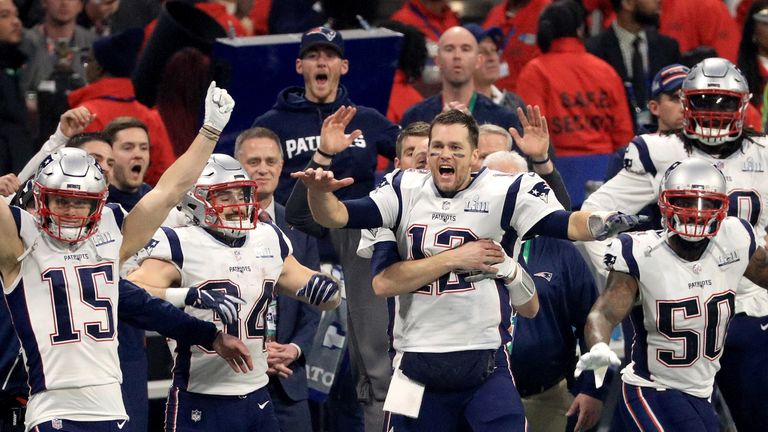 The Patriots will extend their record to eleven Super Bowls with Super Bowl LIII, following their victory of the Kansas City Chiefs in this year's AFC Championship game. They have now won six Super Bowls together, extending their record for the most by a head coach and starting quarterback combination. With the win, the Patriots are tied with the Pittsburgh Steelers for the most Super Bowl titles in NFL history. Brady now has won more Super Bowls than any other player in history, surpassing Pro Football Hall of Famer Charles Haley (five).
All the praise must go to Bill Belichick and his defence. The 66-year-old, now the oldest head coach to ever win a Super Bowl, put together a masterful game plan, shutting down LA's triumvirate of dangerous receivers and giving Goff nothing to work with on third-and-long situations which felt like a cliche by the end of the night. Every time the Rams looked like they might be tiptoeing towards showing signs of life – it wasn't often – a Patriots defender would pull something spectacular out of the bag.
Twice Goff took a shot at Brandin Cooks in the end zone, both times his attempts were broken up. Their celebrations felt a little more muted as the red and blue confetti rained down at the Mercedes-Benz stadium, but make no mistake, this one means just as much as the first.